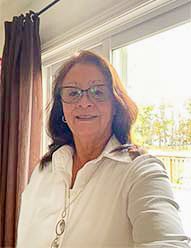 Caron is a graduate from the University of Waterloo, School of Urban and Regional Planning, School of Environmental Studies (1984). Caron has completed Post Graduate Studies at the University of Guelph, Rural Planning and Development, including Program Evaluation (2009) & Qualitative Research (2008). In addition, Caron holds a Post Graduate Tourism Certificate from Niagara College (2002). Continuing education includes Strategic & Long-Range Planning, Total Quality Control, Mohawk College (1994, 1993).
Highlights of her career includes 30 years experience working with private/public organizations and First Nations at the national, provincial, regional, and local levels. Caron has sector work experience in the Health, Land Use, Policy, Police, Social, Environmental, Consultation, and Employment sectors. Her work has contributed to process, program, proposal, plan and project definition, assessment, management, review, and evaluation. She has completed funding submissions, needs assessment, document reviews, literature reviews, survey design and coordination, workshop facilitation, consultation, engagement, and community-based research, university research, training sessions, reports and strategies.
Caron is a member of the Six Nations of the Grand River and is of Mohawk and Delaware descent. Caron's work has taken her across Canada into most of the provinces and to both urban and rural remote areas. When not working Caron enjoys photography, gardening, painting, crafting, researching, reading, and writing. She looks for opportunities that are cross disciplinary, multi-faceted and that are rewarding, challenging, advancing mutually beneficial solutions and interventions.