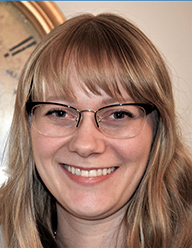 Christine Zwart Cooper,

B.A., M.Sc.
Christine has a Master's Degree from the University of Guelph in Rural Planning and Development and a Bachelor of Sociology from Calvin College, Michigan. Christine is currently located in Vancouver, BC and is a part of HCA's West Coast team. Her specialties include program evaluation, survey design, qualitative and quantitative research/analysis, and knowledge synthesis. As an evaluator for HCA, Christine has worked on municipal planning projects and both domestic and international development evaluations.
Christine is a travel enthusiast and has visited 4 continents outside of North America. When she's not at her computer, she is likely outdoors: enjoying a bike ride through Stanley Park, a walk along the harbor, or hiking up Grouse mountain. However, on other days when the weather isn't as nice, you might find her simply sitting in a café with a hot cup of coffee and a good book.