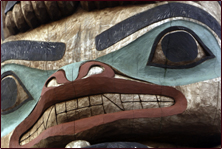 HCA's work is guided by a commitment to support Aboriginal communities and people to define, plan for and achieve their own vision for a healthy community. HCA works directly with Aboriginal communities and organizations and incorporates local knowledge and skills in identifying needs and priorities.
Some of our more recent projects include:
Evaluation of Team Nunavik-Quebec at the Arctic Winter Games.
Independent Evaluation of NWT Water Stewardship Strategy Implementation.
Evaluation of two Kativik Regional Police Force programs- Prevention Program & Cadet Program. Both programs aim to increase the awareness of public safety issues, increase the awareness of the role of KRPF and ultimately decrease crime rates in Nunavik.
Evaluation of the SMART Karate Program on behalf of the Kativik Regional Government's Recreation Department. The SMART Karate Program provides technical and theoretical martial arts instruction to young adults while provide emotional and physical skills. The program also aims to promote positive and healthy life skills.
Evaluation of Kativik Regional Police Force Cadet Program.
Ivirtivik Centre South Project Evaluation for RQuODE. The Ivirtivik Project is an employability and skills development initiative for Inuit 18 years and older with multiple barriers to employment. The project embraces the vision of helping participants to connect to the community through concrete activities that combine their values, talents and preferences.
A program evaluation of the Kativik Regional Government's CIRQINIQ Program. The program, in collaboration with Cirque du Soleil, encourages youth to make positive lifestyle choices, putting to use circus arts to reach out to youth. The program aims to promote education and employment, reduce alcohol and drug abuse, and discourage violence.
HCA facilitated a two day working for the Southwest Ontario Aboriginal Health Access Centre to help develop Program Planning and Program Evaluation Plans for the departments.
Exploring First Nation Wellbeing and Prosperity through Health and Economic Indicators: Anishinaabe Mino-Bimaadziwin in partnership with colleagues at Laurentian University, Mnaamodzawin Health Services and Waubetek Business Development center and includes the Union of Ontario Indians as well as five first nations on Manitoulin Island and the North Shore.
Developing an Evaluation Plan for the License and Permits Table of the Ontario Government (Ministry of Natural Resources) – Nishnawbe Aski Nation.
An economic impact study of the agriculture sector in each of the Northern Ontario Districts on behalf of the Northwestern Ontario Development Network and working in partnership with the Food Security Research Network (Thunder Bay), and local Federations of Agriculture. The importance of including Aboriginal communities and organizations in the ongoing growth and the development of the agriculture sector and local food systems in Northern Ontario was highlighted in the final analysis.
Developing methods for evaluating client satisfaction including Aboriginal people living in Kitchener or Waterloo on behalf of the Kitchener Downtown Community Health Centre.
An assessment of effects of Bell and Nortel High Speed Internet Services on the businesses of Chapleau. Three Aboriginal communities in and adjacent to the community were included in the project.
A review of the Canadian Programs in World Vision Canada including Neighbourlink, Aboriginal Program, the national Refugee Sponsorship Program and the Refugee Reception Centre in Toronto. A focus group with a group of Aboriginal elders in B.C. was conducted as part of the project.
An evaluation plan for the Kwanlin Dun First Nation Health Department, White Horse, Yukon Territory.
An economic impact study of retail spending in the Six Nations Reserve on behalf of Six Nations Economic Development Commission.
To see additional detail on these and other projects, please click here