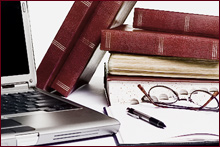 HCA is committed to participatory evaluation processes, acknowledging that program stakeholders have a critical role to play in evaluation planning, design and implementation.
We strive to incorporate the perspectives, needs and values of all stakeholders in our monitoring and evaluation processes. In doing so, we believe that the utility of evaluation processes and results increases.
Although we specialize in evaluation and planning, we are also involved in training, needs assessments, group facilitation and extensive cross-cultural work. We bring to assignments a specialization in all aspects of evaluation from the program initiation stage to the completion of impact evaluations.
HCA is currently working on…
An evaluation of the Co-Creating a Sustainable BC Initiative
A national occupational analysis for Dental Assisting in Canada
An evaluation of the Mining Essentials Program for Mining Industry Human Resources Council
A five-year evaluation of the YMCA PlusOne Mentoring Program
An evaluation of the City of St. Thomas Creating Connections Project (walkability study)
An evaluation of "Moving Forward: Expansion of Springboard's Community Learning HUB across Western Canada (Alberta and Saskatchewan) and Northeastern Ontario
A five-year interim evaluation of the Kahnawake Community Health Plan
A process and impact evaluation of Operatio Springboard's and MADD Canada Weed Out The Risk program
Some of our more recent projects include:
Process and impact evaluation of Operation Springboard's I-Innovate program. May 2018 – April 2020
Evaluation of Ecosource Youth In Action-Credit to New Credit program. December 2019 – March 2020
CCGHC Climate Change Mentoring Project Evaluation. November 2016 – June 2019.
Yukon Research Centre Evaluation. 2018.
Evaluation of United Way of Greater Toronto's Transition Fund. 2018.
Scaling-Up Good Food Programs in Food Insecure Neighbourhoods – FoodShare Toronto. 2018.
Evaluation of the Regional Diversity Roundtable's Diversity, Equity and Inclusion (DEI) in Leadership training program. 2018.
Evaluation of Headwaters Food and Farming Alliance's Farm to School (F2S) Program. 2018.
Evaluation of United Way Toronto and York Region's (UWTYR) Innovation Fund. 2017.
Right To Play's Promoting Life-skills in Aboriginal Youth – Program Evaluation. 2017.
Evaluation of the Good Food and Urban Agriculture Programs for FoodShare Toronto. 2017.
Canadian Mining Certification Program – Pilot Evaluation. 2017
To see additional detail on these and other projects, please click here
Available projects for download: