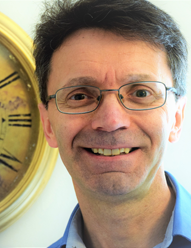 Don Murray,

B.A., M.Sc., CE
Don has close to 20 years of experience in evaluation, strategic planning and economic impact assessment. He has a Master's degree in Rural Planning and Development and a Bachelor's degree in Sociology and Anthropology. He also has a Diploma in Agriculture from the Ontario Agricultural College at the University of Guelph.
Don joined the Harry Cummings and Associates team in 2000 and he has acted as the project lead, co-lead and/or major researcher on over 50 projects. He has worked on the small budget and short timeline projects as well as large-scale multi-site and multi-year evaluations involving baseline and follow-up data collection in the context of national and international projects. Don has extensive experience in all aspects of evaluation and research including design (theory of change, program logic models, evaluation frameworks, performance indicators, sampling, qualitative and quantitative data collection methods), evaluation management and implementation (resource management, database set up and management, conducting interviews and surveys, facilitating focus groups, evaluation capacity building), data analysis (data cleaning, qualitative and quantitative techniques), and writing reports and presenting findings.
Don became a Credentialed Evaluator in 2013 through the Canadian Evaluation Society and has presented on various evaluation and research related topics at annual conferences (Canadian Evaluation Society, American Evaluation Association, European Evaluation Society). As a senior consultant with HCA he has worked on behalf of a variety of federal, provincial and local stakeholder groups and agencies in a variety of sectors including health, education, social services, finance, manufacturing, agriculture, and community and regional economic development. He has also worked extensively with a variety of not-for-profit organizations including FoodShare Toronto, YMCAs of Québec, United Way, World Vision Canada, Canadian Red Cross, and Right To Play.
Prior to entering the field of consulting, Don had a long and diverse work history in the agriculture sector where he managed a 200-acre dairy farm in Ontario for ten years and spent several years in New Zealand and Australia as a crop and herd technician.
Don enjoys being engaged in the community. He served as a volunteer board member with the Guelph and District Multicultural Centre for over a decade where he worked with other community stakeholders in developing initiatives and activities for enhancing the capacity of newcomers to more fully participate in all aspects of Canadian society. He also served as a member of the organizing committee for the annual Guelph Multicultural Festival for 10+ years. Between 2013 and 2017 he co-founded and supported the Guelph Evaluation Café which offered free, semi-regular learning and networking events for anyone interested in evaluation and related fields.
Don relocated to Kamloops BC in 2017 to open a second HCA office in Canada.
He plans to initiate a Kamloops Evaluation Café in the near future.
To email Don directly: donald@hcaconsulting.ca